WHY CHOOSE AN ALL-BOYS' SCHOOL FOR YOUR SON?
Boys learn differently.
Boys learn at their own developmental rate which is different to that of girls.
In an all-boys school teachers are free to use teaching methods, school and classroom organisation best suited to achieving optimum learning outcomes for boys. Scoil Phádraig Naofa has a dedicated staff with many years combined experience in providing an appropriate and relevant education for boys using methods best suited to the way in which boys learn.
Boys play differently.
Active play is where it's at with boys.
Playground games and lunch time leagues are a significant feature of school life. These leagues are eagerly awaited by the boys and staff alike and provide a positive focus for participants and spectators. The finals provide some of the high points of the school year. Emphasis is placed on sportsmanship, team work, leadership and healthy competition.
Rugby, G.A.A., Basketball and Soccer coaching is provided; Swimming lessons are arranged in the summer months. The school takes part in Cumann na mBunscol and I.N.T.O. Competitions for Hurling, Indoor Hurling and Football as well as local Soccer and Basketball Leagues and Cross Country running competitions.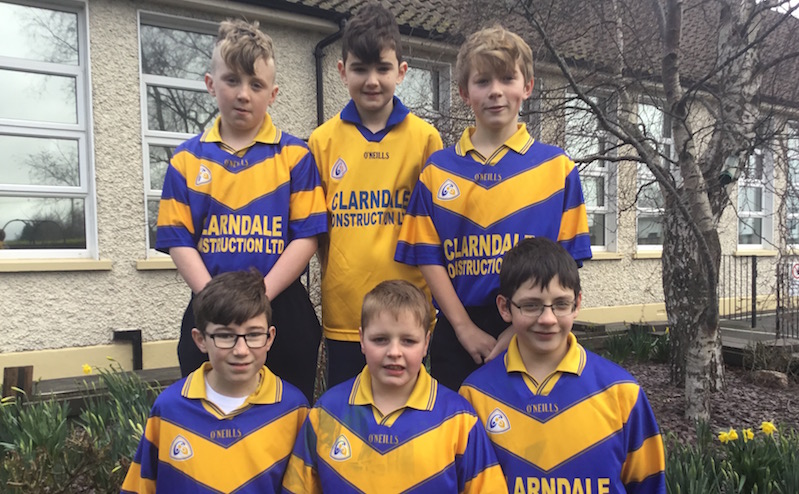 Boys will be boys.
Boys deal with anxiety and adversity differently.
In recent years we have become acutely aware of the importance of developing positive mental health in young males.
In Scoil Phádraig Naofa, in co-operation with parents, we strive to model, teach and develop strategies for the development of positive mental health.
We do this through the use of positive behaviour management strategies focusing on the principles of personal responsibility and restorative practice. We employ an active 'no blame approach' to bullying in the anti-bullying strategy 'antibullyingcampaign.ie'. We teach resilience and positive mental health through the 'FRIENDS for Life Programme'.  (This is the only evidence based programme approved by the World health Organisation for use with children.)
We have close links with Tullow School Completion Project who provide additional support where and when it's needed.
Boys mature later than girls.
Boys mature later than girls mentally as well as physically.
This is not an issue in an all boys' school where boys can be allowed the time and space to develop, grow and mature at their own rate and pace. (This levels out over time with both girls and boys eventually achieving their potential.)
Boys need male role models.
Boys need positive male role models to help them grow and develop.
Now more than ever boys need positive male role models in their lives. Increasingly, especially in the early years boys spend very little time with male role models.
In Scoil Phádraig Naofa we have a high proportion of male teachers each with different strengths. Another important aspect of positive male role models is how they model positive interaction with women. In our school boys will grow up with the experience of men and women working equally side by side in management, in teaching, on the stage and on the playing field.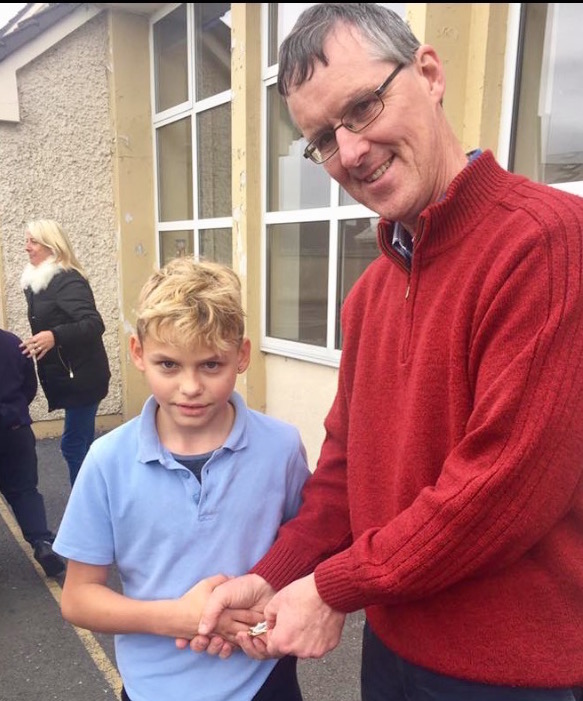 Boys are good leaders.
Boys display good leadership skills from an early age.
We encourage the boys to develop and channel these skills through sport, mentoring and leadership opportunities throughout the school. We especially encourage the senior boys to take on a leadership role in mentoring and encouraging the younger boys. Senior boys are encouraged to act as ushers and guides at school events. We provide opportunities through a variety of programmes such as The Primary Debating Competition, Credit Union Quiz, Eason's Spelling Bee and The Junior Entrepreneur Programme for boys to take responsibility and succeed.